When Carl, a US-based 38-year- old high school Math teacher, decided he wanted a career change, he wasn't sure what to do next or what would work for him with his teaching schedule. 'I was in no position to give up my job entirely,' he says, 'I needed the salary, but I knew I had free time in the evenings and on weekends for upskilling.' Naturally his mind turned to coding, bearing in mind his aptitude for logical thinking, and his belief that there were job opportunities in that field.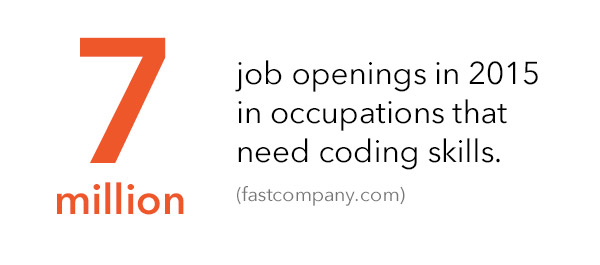 He was not wrong. Last year an international job market analytics company called Burning Glass released a report showing that there were 7 million job openings in 2015 in occupations that need coding skills. Based on 26 million US online job postings they found that half of all programming vacancies are in industries that are traditionally seen as outside of technology, including:


– Finance
– Manufacturing
– Health Care
So how best to gain these valuable coding skills? One option is to attend a coding bootcamp, a high-impact technical training program that focusses on market needs. It can last between 6 and 28 weeks, with prices ranging from $5000 to $21000. The goal is to teach students about 10% of a traditional computer science degree.
But for Carl, a coding bootcamp was not the way he wanted to go. 'It was too expensive and I didn't have that kind of time,' he says. He also didn't want to go the self-guided or Massive Open Online Course (MOOC) route. 'Honestly, I knew I would need help when I got stuck,' he states. After considering his options, he realised that an online coding bootcamp, which combined the mentoring of a coding bootcamp with the cost-effectiveness and flexibility of a MOOC, was the way to go. As Carl put it: 'It's the best of both worlds'.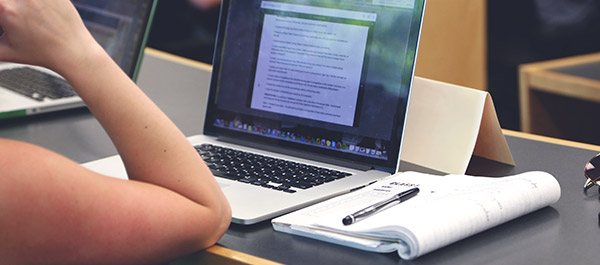 Online bootcamps are structured, mentor-guided learning platforms that replicate the in-class experience. You should expect to devote between 5 to 30 hours per week to the course, but the flexibility of an online medium allows you to choose when those hours will take place.
If your goal is to change careers (while maintaining your current job in the interim) or to upskill in an adjacent area from your key proficiencies, an online bootcamp is ideal. In addition, if you're wanting to build your own app, website or company, this kind of course will teach you to do this.
Mentoring is a vital advantage of the online bootcamp experience. Many coding students hit a wall when they become stuck with a MOOC and they have no one to help them. Says Riaz Moola, Founder and CEO of Hyperion Development, a leading online bootcamp educational provider: 'Often a student is unable to get ahead when stuck on a learning wall. Rereading the same passages endlessly or repeatedly watching the same videos won't let the student overcome the learning block. But an expert mentor will give valuable feedback swiftly, helping the student.'
Carl is happy with his choice. He is a month into his online coding course in backend web development. 'It's a challenge,' he says, 'but I feel like I'm learning something new every day.'
Interesting Fact: Many coding bootcamps in the US and Canada have an almost 100% post-course employment success rate. Most students end up in entry level jobs as programmers, but these can pay as much as $80 000 per year.