Tech skills are highly sought-after in almost every business sphere. Many believe that a graduate's success is rooted in their chances to find and secure a decent job. However, at HyperionDev we believe that our alumni are achieving their dream careers because of their commitment to strengthening their value proposition with the industry-relevant skills they gain through our coding bootcamps.
HyperionDev graduates receive expert code review, personalised feedback from experts, industry-aligned course content, and support from our Career Services team. With a plethora of resources at their disposal, our graduates are able to make the career progress they have in mind and they are here to share their tips with you. Here's our latest round-up of how budding coders can succeed in today's fast-paced world:
–
Coding in the modern working world
Computer, coding, programming, and general tech skills are already in high demand across the globe, and this interest is set to grow. In fact, the demand for software developers increased by 25% between 2020 and 2021, and a further 70% of all job positions require basic digital skills to perform.
However, despite the expanding need for skilled tech employees, the global developer population grew by a mere 2.4% in 2020, a far cry from what the economic sector requires. As of today, over 87% of executives agree that they are experiencing a tech skills gap.
While these statistics may seem glum, they imply a wealth of opportunity for those willing to gain the vital tech skills needed to enter the industry. If you want to break into a lucrative economic sphere and fortify your future, learning coding is the answer. Take a look at our graduates' advice and see if this is the chance you've been waiting for.
–
Advice from our graduates
So, what do our alumni have to say about their experience, and what advice can they provide for budding coders?
_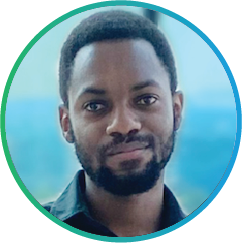 For Sonny Dube, it's that joining a HyperionDev bootcamp "is the greatest decision that you will ever make. Software is slowly eating up the world, and the demand for software developers will forever be high. So I would advise people who want to code to actually take the chance and become software developers." Your dream career isn't so far out of reach."
Graduate Kyle Julies says, "Programming is one thing that can easily be learnt if you so desire. Generally speaking, [you don't need] an educational institution or a company to learn programming. The resources to learn are available to you, so take advantage of them! But if you find that you are enjoying it, consider taking a HyperionDev course to develop your skills further. The after-bootcamp support will be a big help for seeking a job in the field."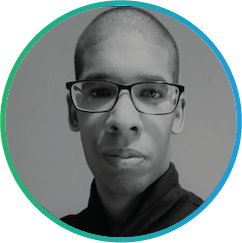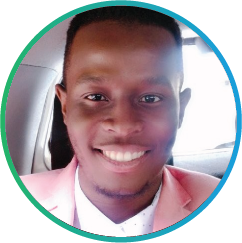 Victor Obed Machimana came from a completely different background to IT. For those in a similar position, she says, "You don't need to have any programming background. All you need is to love studying and have enough will, patience and passion for this."
The last nugget of advice comes from graduate Simphiwe Nkabinde. He comments on today's economic climate and how coding will help you fortify your skills for a successful future. "There's never been a better time to start a career in software development. There's a healthy level of competition in the job market, high demand for developers and plentiful opportunities all over the world."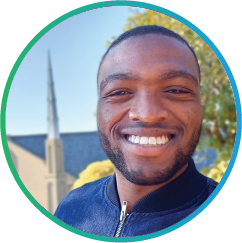 0–
How HyperionDev's bootcamps sculpt a path into the tech industry
HyperionDev graduates of our acclaimed bootcamps have experienced the benefits of gaining industry-aligned tech and coding skills.
Each of our specialised courses is designed to teach students the foundational skills of code and programming and help them adopt a coding mindset that will propel them towards success.
Along with this knowledge base, our students receive one-on-one code review for every piece of code they write and access to a community of peers and industry experts who can chip in whenever needed.
In addition, graduates from HyperionDev's bootcamps gain access to our extensive career programme, where we help them develop their CV and an industry-ready portfolio. The career programme also enables graduates to practice their pitch through mockup interviews. Our tried and tested methods have enabled graduates to land jobs at respected companies, including ABSA, SweepSouth, FinTech, Takealot, Mohara, SovTech, VMG Software, Explore AI, Old Mutual and many more.
With these tools to assist them in carving their own path towards a rewarding career, our graduates achieve genuine and sustainable success. What's more, only 19.6% of our alumni came from an IT-related field or background prior to taking one of our bootcamps. This just goes to show that our bootcamps are accessible to all, your level of experience is irrelevant.
–
With a growing technological gap and accessible alternatives to traditional university degrees, making a career change is now easier than ever. If you'd like to join our graduate list, enter one of the leading industries in the world and cement your career in success, enrol in one of HyperionDev's bootcamps today. See where coding can take you. Imagine what you can do with code.