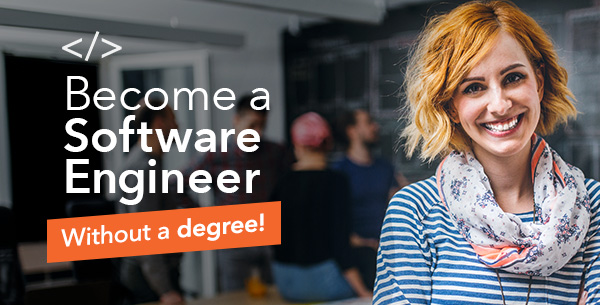 The Stack Overflow Developer Survey found that most developers, 69% to be precise, are self-taught. 13% of respondents across the globe are only self-taught, whereas a mere 1,2% have a PhD in computer science (or a related field).
There are a number of options when it comes to learning Software Engineering. These include:
Teach Yourself – you could enroll on a MOOC (Massive Open Online Course), which has open access via the web and unlimited participation. Have a look for software engineering MOOCs on these sites: Mooc.org or edX. Here's a MOOC, begun last year, called Software Engineering Essentials. Another place to start might be CS50x, a free course from Harvard University, which teaches you the basics of algorithms, data-structures, programming languages and computers.
Although MOOCs are free, they don't suit everyone. Some people don't like the fact that this method of delivery doesn't provide personalised attention from mentors. When it comes to coding, you frequently need that. In addition, MOOCs tend to be more introductory in scope. You don't really dive deeply into the subject matter.
Coding Bootcamps – if it feels overwhelming to teach yourself to code, you could enrol on a coding bootcamp. Online coding bootcamps tend to offer a structured, mentor-guided learning platform that mirror the classroom experience. You'll probably need to devote between 5 and 30 hour per week to studying software engineering principles, but you can choose when those hours will happen. Also, if you get stuck, you'll receive personliased mentorship.
Set yourself tests – to become a Software Engineer without a degree you need to check that you're absorbing the information you're learning. Sign up for something like HackerRank, which will set you algorithm problems. You will implement your solutions online. You could also try CodinGame, where you learn new concepts by solving fun challenges (related to video games) in more than 25 languages.
Besides tests, you may want to set yourself tutorials. W3Schools is an excellent site to use as a reference for this. It offers tutorials in a wide variety of languages including HTML, CSS, SQL, PHP, etc.